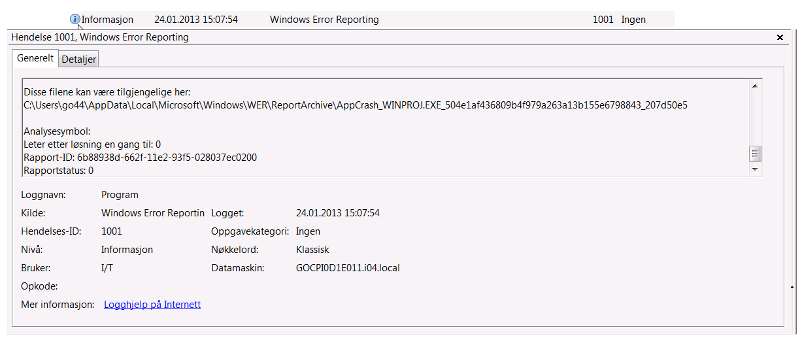 When saving files in Microsoft Project to the server from a client several users in one company gets the following error:
Microsoft Office Project.
An unexpected error occurred during command execution
Which also results in the work not being saved. I'm not able to resolve why this error occurs, so I wonder if anyone experienced this before?
I've added two pictures from the Event Viewer aswell.