hi
i need to add a security group to our printers and i was wondering if this is possible with either a powershell or vbs script.
to clarify we need to add the group into the security tab of the printer properties...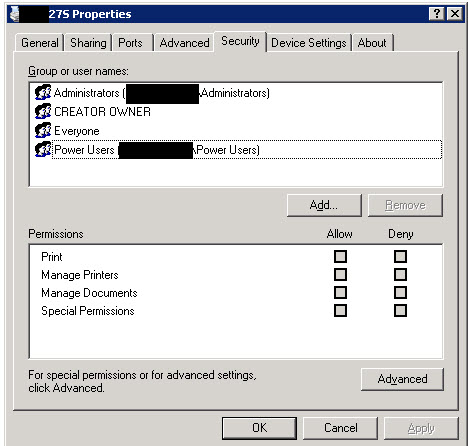 the security group would have Manage Documents permissions.
need to apply this to over 100 printers.
does anybody know how to do this or code thats can do this?
i have no idea how to code this... very new to all this...
1 print server is 2003 and another print server is 2008 R2
thanks!