Hi Experts,
JQuery tabs with data table looks different between browsers.
This is from IE which is correct.

But this is from FF.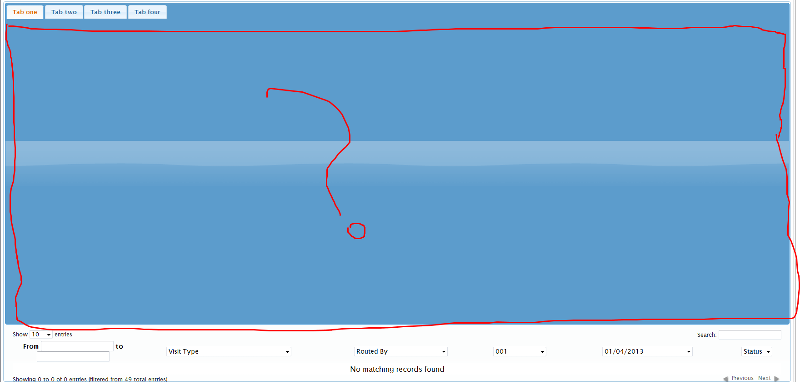 (There is a big blue space between tabs and data table.)
(Chrome also works this way.)
I thought JQuery acts same among popular web browsers.
What am I seeing this two different looks among web browsers?
thanks in advance.