I have been using Outlook on my Windows 8 PC for a few days and it has worked fine.  It was working fine this morning, but then a catastrophic error occurred and the PC said it needed to reboot. I'm not sure if I was working in Outlook or what the error was. After the PC restarted I get this error when I start Outlook from the start screen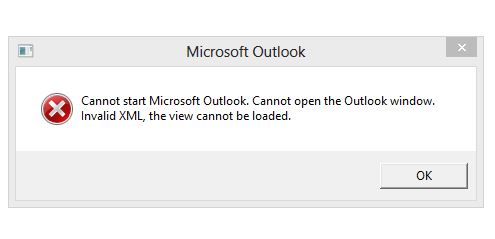 I've tried restarting several times, but the error persists.
I really need your help to get Outlook working again.  I don't have disks, but downloaded Office 2010.
Thanks,
Susan