I have a solution that works and I'm publishing to a network share.
One thing is aggravating me a littl bit.
On my application exe file details it's placing the detail information in there fine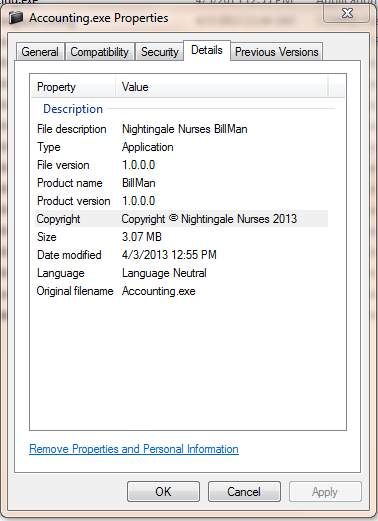 However...the setup.exe file details properties shows the standard "Microsoft" information.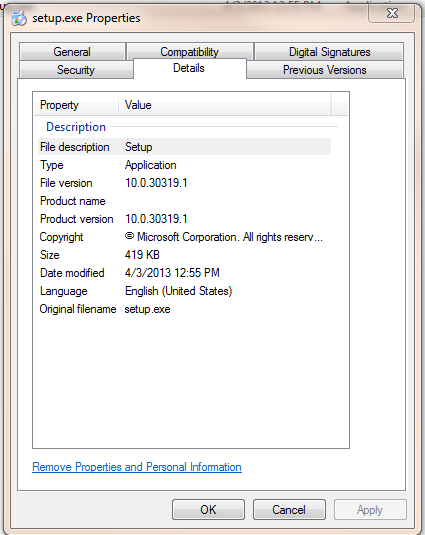 It's a small thing but can this be changed?