Hi All,
Some users are getting OAB prompts, ive checked the logs and have attached the event screen.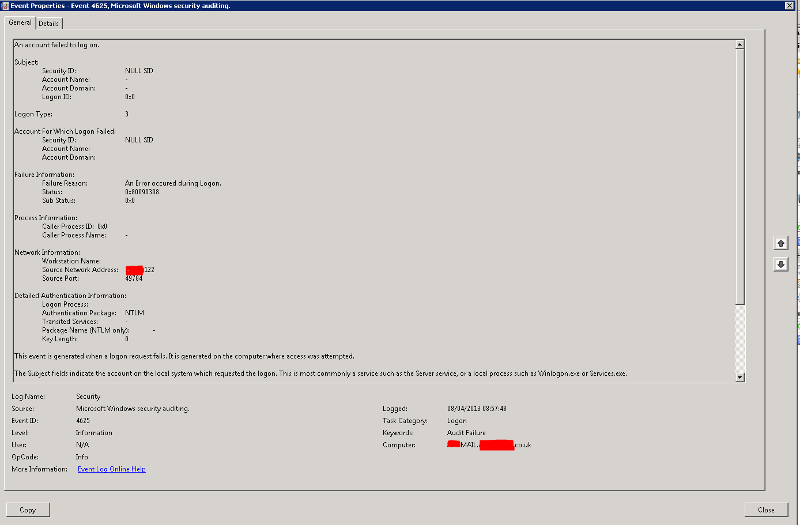 I have set OAB authentication permissions as per MS recommendations
http://technet.microsoft.com/en-us/library/gg247612
and the OAB permissiosn as per
http://pkjayan.wordpress.com/2010/07/25/downloading-exchange-2010-offline-address-book-fails/
It may be worth noting that our primary email addresses are, ourdomain.com and our actual domain name is ourdomain.co.uk, could it be possible that ourdomain.com is being sent as part as the username for ntlm auth? can we make it do domain\username for OAB? that possible?
THanks