Hello,
Is there a way to insert multiple rows in various locations throughout an Excel (2010) spreadsheet and avoid having to do it manually one-at-a-time?
For example, suppose you have entries in some number of consecutive rows as shown in Fig. 1 and suppose you want to insert a blank row directly above each cell with the entry "insert row¿".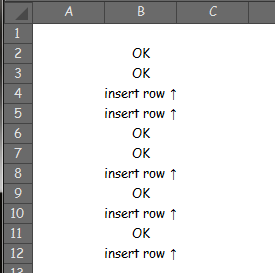 One way to do that is to select those specific rows one-at-a-time while holding down the control key (Fig. 2) and then insert new rows.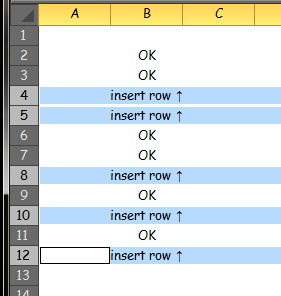 Doing this of course results in the desired outcome (i.e. a blank row above each marker) as shown in Fig. 3.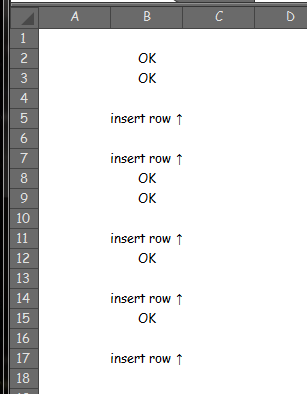 Now suppose that you are working in a spreadsheet with > 40K rows and your "insert row¿" markers total > 5K. In other words, say there are so many insertions to be made that it is not practical or feasible to manually select every row with a marker. Is there a way to insert rows directly above each marker but do the insertions en masse?
One thing I tried is using the Find box to select every marker in the column (Fig. 4)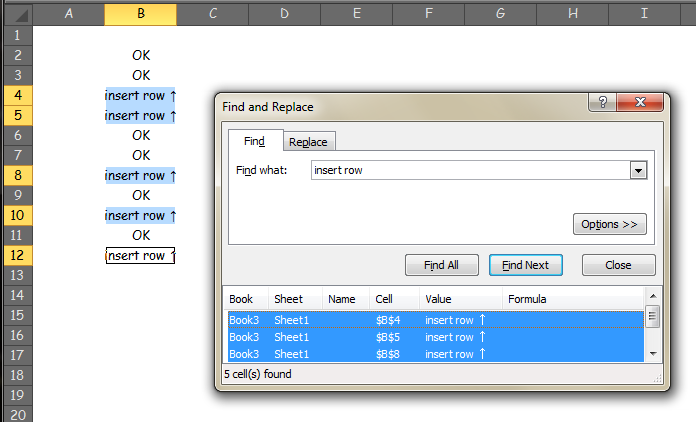 followed by using the insert command and selecting Entire Row (Fig. 5).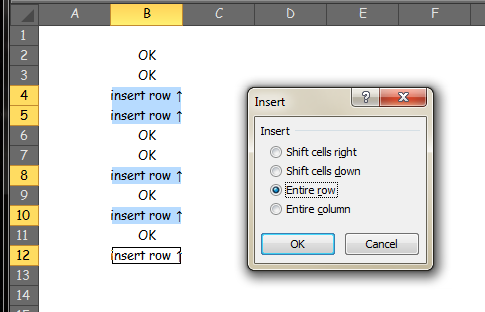 That works great for any row containing a marker in which neither the row directly above nor the row directly below contains a marker. However, in any places where two or more consecutive rows contain markers, the insertion resulted in that many blank rows as a group above the group of markers as shown in Fig. 6.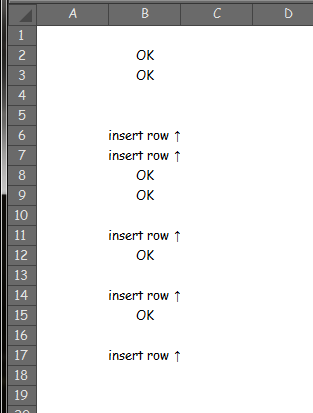 Is there a way to get around that result and have the insertions occur directly above each individually marked row?
Thanks