I have run into a bit of a problem. I have a client who recently implemented a VPN from Columbitech (
http://www.columbitech.com/
). Other than not telling me he was making this change, I also got tasked with troubleshooting some of the issues he is now encountering.
He uses an a program with a PASV FTP component that transfers files from his laptop. However, When on the VPN, no data is able to be transferred. I have included a screenshot of 2 wireshark traces I performed, with the relevant section, where things seem to go south.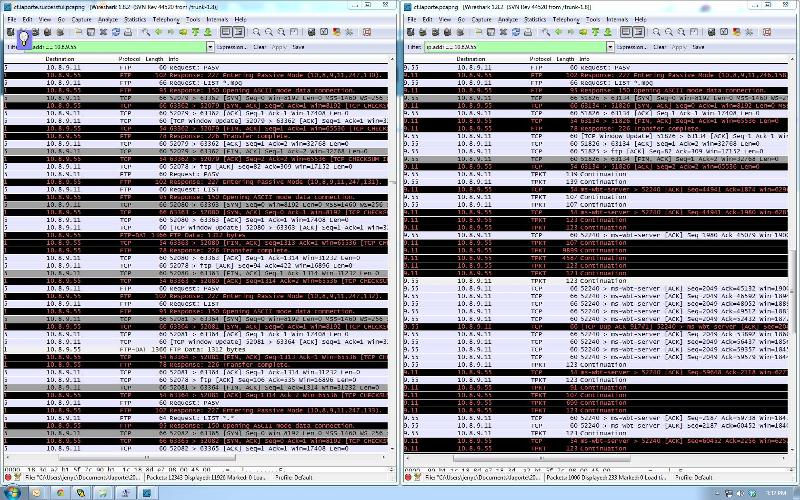 My first impression leads me to believe there is some sort of security system or firewall that is blocking the transfer, but oddly enough, it lets me connect to the ftp and list the files. Also note that the IP's are the same as the successful transfer is via LAN, and the failed transfer is a cellular WAN card dialed into the VPN.
Any of the experts here think it may be something else?
I have the traces, but they are not on the approved attachments list, so i can post them on another host if someone would like to take a look at stuff outside of the screenshot.
Thanks for looking!