I create a simple Window Forms project, drag the Employees table from Data Source to the form to get a DataGridView and a BindingNavigator.
On running the project, I click the '+' on the Binding Navigator to create a new row, then click the "Save Data" button, and it crashes with "NoNullAllowedException".
So, how do I prevent this?
I thought it would be easy, but I just spent all day trying different things with no luck.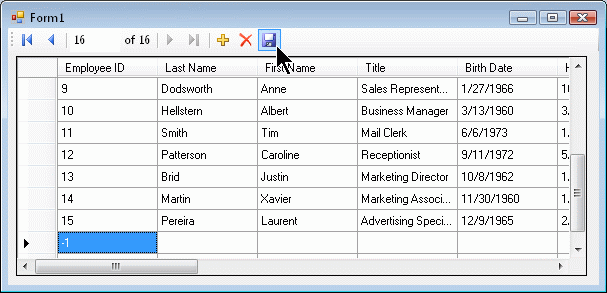 I'll add, let's say one of the columns is a checkbox, and another column is an integer.