Hi experts,
I'm using Visual Studio 2010 Ultimate Edition.
I read this article about the intellitrace feature in Visual Studio 2010
http://msdn.microsoft.com/en-us/magazine/ee336126.aspx
So i have Windows Forms application. That I'm using intellitrace to debug.
When I run intellitrace, I get a list of steps that are executed as I step through my application.
It looks like this. This picture is from the example in the link above.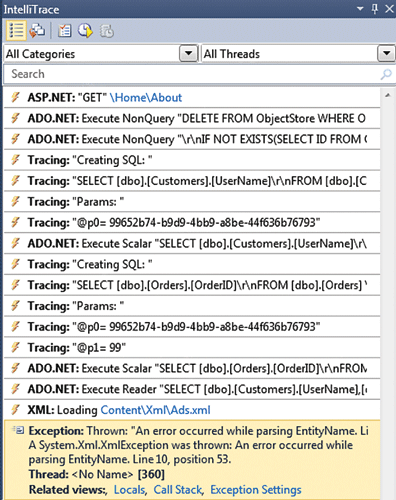 My application looks similiar but on mine i have to scroll up and down to see all the steps executed because on my I have more steps then on this exampl..
So my question is, is there a way to print this?
If I do a print screen I can print what's on the screen but I want to print the whole list of items all at once, instead of doing print screen and then scrolling down and then print screen again.