Imaged below is how my i did my access database.
When you typed in a model (that there were many of) it would populate a list box with all those models and let the user select one to display it.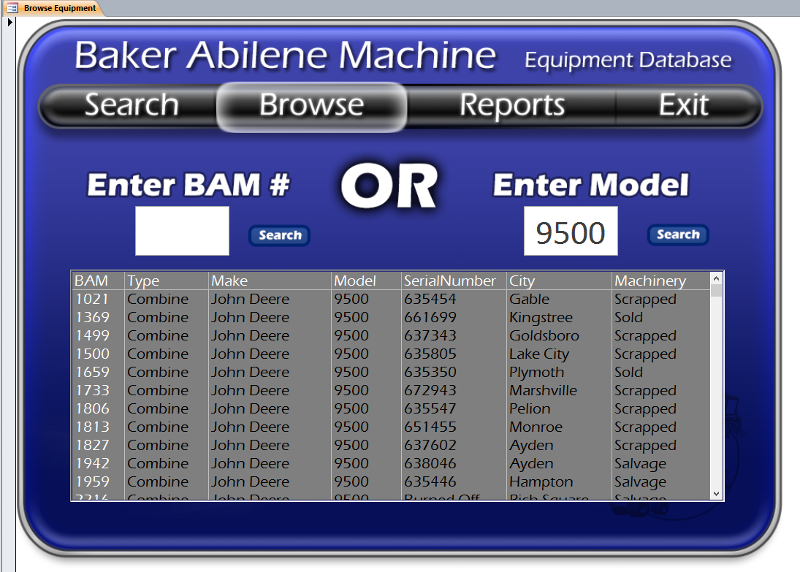 Well, now im trying to figure out how to implement this on my ASPX page. Im using Visual Studio 2010
I have looked at listbox's and realized they dont use columns. Then i tried a listview but i couldn't get the format i was wanting.
What is best for this?