I'm creating a report in reporting services and need to add grouping for main category and then sub-category. The issue I'm running into is that if I have only 1 line, it repeats twice.
Is there a way to filter the detail grouping if it's a repeat?
See my example: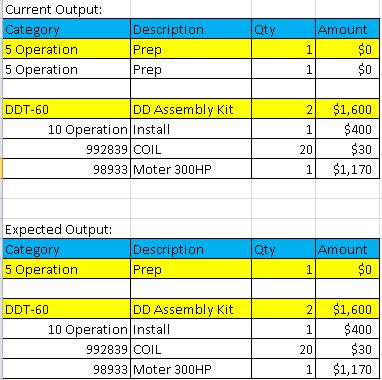 In this example, my current output is duplicating line with "5 Operation" twice. Since I create a main category and a sub-category. I tried to hide it, but if I do with the keyword operation, it also hide it from the grouping where I need it to show. Basically, if it repeats, I want it hidden. Any ways I can do this either via custom code or some manipulation within the 2 grouping?