I posted a question earlier about setting chart intervals and received some valuable help. The principal outcome however was that I'd asked the wrong question for what I wanted to achieve.


The data I'm using is below, the only difference being that I'm calculating DailyMax in Report Builder 3.0 rather than in SQL Server.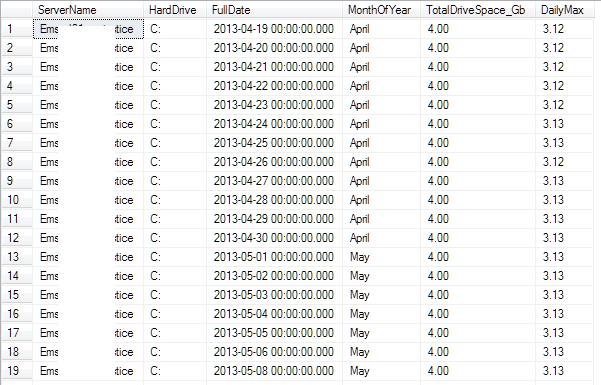 The report shows maximum daily disk usage from a date in April this year until the day before the report was run. This maximum use is then plotted on the graphs next to the server and disk details so any sudden changes are easily visible. This data could potentially cover a very long time period so I could end up with a lot of month labels along the X-axis.
What I'd like is a function to set the X-Axis interval to show only the discrete month and year rather than what appears in the top diagram. Alternatively if somebody could just tell me what number to set the interval to in order to achieve this if it's something that simple.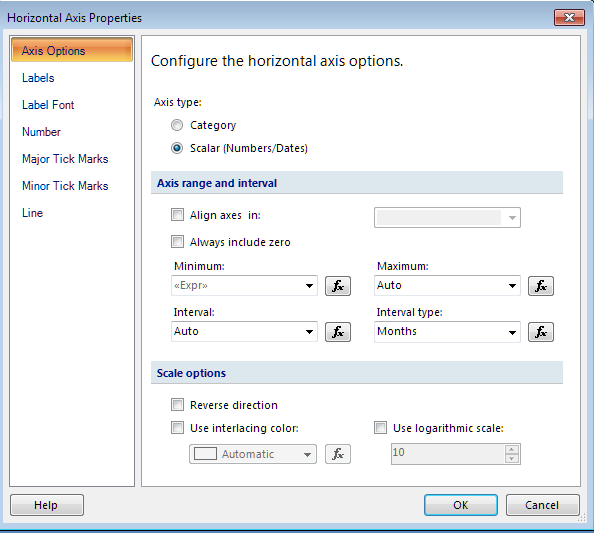 I'm very new to Report Builder and my more experienced colleagues haven't come across this before either.