I just added a new DNS+AD server to my environment and as soon as I did that, I had numerous users come up to me with issues connecting to our EMC SAN unit. We have a NX4 running with a Clarion system.
We are running a complete Windows environment with Server 2008 non-R1 AND R2 running as AD, DNS, and DHCP.
When the issue comes up, the user is prompted to enter their credentials when they try to access our local SAN unit. After entering those in, they'll get the same Windows prompt asking to re-enter their credentials, but it will also say Access is Denied. It is not exactly this screenshot, but it is VERY similar.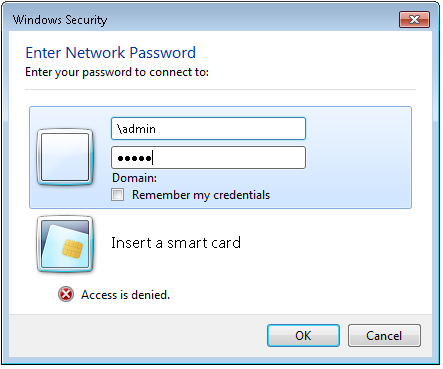 Is there some sort of trust issue between my new server and the SAN?
Does anyone have any idea on what's going on?