Good afternoon experts,
I am inquiring about the possibility of using Hp JetAdmin to manage and maintain printers that are a part of a terminals services printer server in an ActiveDirectory Environment.
I only have purview of the workgroup environment so , I cant do things like turn on SNMP to set thresholds and errors levels that relate to low paper, printer jams, problems with the
printer in general , like a bad fuser or flakey network card.
I certainly was able to log on to my terminal services active directory account to run a small script that utilizes the wmi win_32printer class, but that about the limit of my control. The most important this my script captured was the port number which is in correlation to the Ipadress.
I want an email to be set when a certain threshold is met or an error occurs, but I dont know if hpjetadmin is the tool to use. It is supposed to be able to manage non hp printers too, but if I cant turn on SNMP then it seems to be useless to use hpjet admin.
Are there any free or opensource tools that I can easily do what I mentioned above, including but not limited to doing things like changing the location comment field if I move the printer from one location to the next.
To be clear, I am not a member of domain admins so, My access is limited on the terminal services login. that will be changing soon, as I will at some point be in charge of all networks, including active directory.
Your comment or potential solutions would be appreciated.
For completeness the following snapshot is how I have hp jet admin configured. It has some printers but not all of them, and snapshot of the terminal services printers.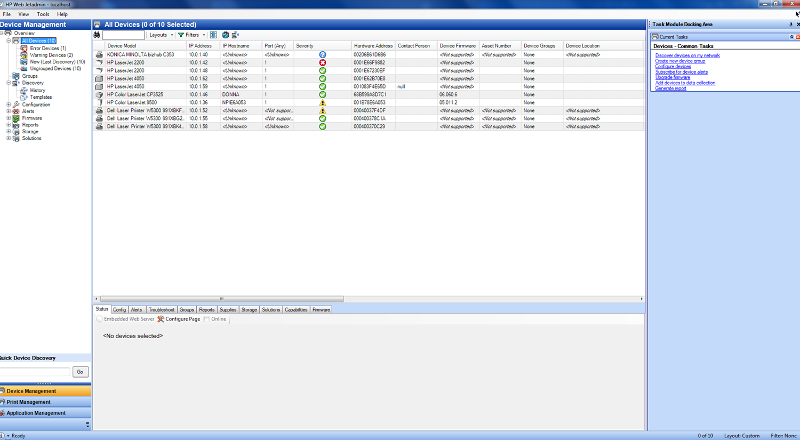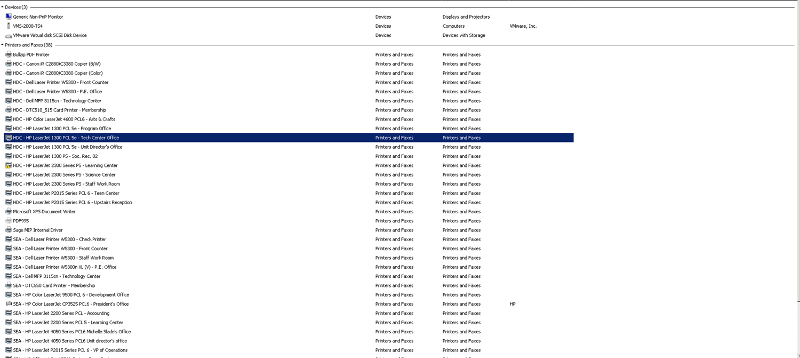 Also, does turning on snmp for the printer represent a vulnerability in security and if so, how can I mitigate said vulnerability:
To my