))))))))))))))))) EAGERLY AWAITING FOR HELP (((((((((((((((((((((((
error : The Virtual machine may not be able to communicate with the host or with other machines on your network
I am using a windows 7 Home Basic machine. Upon that i have installed the Vmware workstation. After installing workstation i created a LINUX VM as a guest OS on it(LINUX MINT 13). after installing Linuxmint(While installing i have selected Bridged network ony). Iam accessing this linux machine from the putty in the host OS(win7)...Putty detected the Guest OS(Linux Mint) ip address and i can happily working on it for some days...I don't know how Ip address can be set to the Guest OS(Linux Mint)...
Suddenly one day i installed the Vmware Tools and now iam not able to connect to the Guest OS(Linux Mint)via ipaddress...from the host OS(win7) using putty by ip address of guest OS .....but unfortunately i didn't find the guest ip adderess while giving ifconfig -a it is not showing the ip address as shown previously(i.e. before installing Vmwaretools)
.... But i don't know how Vmnet1 and Vmnet8 adapters are created(attached images)....instead of vmnet0...
I have tried in many blogs but i didn't find answer for it...iam trying to research on it i got vexed finally i found ur site....i guess you people....will give a pleasure to me....this error is killing my head actually...
Once this issue got solved i have so many questions in my mind... i will clear it out one by one.
ALL IP ADDRESSES INFORMATION IN MY WINDOWS7 MAchine as below.
C:\Windows\System32>ipconf
ig /all
Windows IP Configuration
Host Name . . . . . . . . . . . . : HP-HP
Primary Dns Suffix . . . . . . . :
Node Type . . . . . . . . . . . . : Hybrid
IP Routing Enabled. . . . . . . . : No
WINS Proxy Enabled. . . . . . . . : No
PPP adapter Vodafone Connect:
Connection-specific DNS Suffix . :
Description . . . . . . . . . . . : Vodafone Connect
Physical Address. . . . . . . . . :
DHCP Enabled. . . . . . . . . . . : No
Autoconfiguration Enabled . . . . : Yes
IPv4 Address. . . . . . . . . . . : 10.109.210.204(Preferred)
Subnet Mask . . . . . . . . . . . : 255.255.255.255
Default Gateway . . . . . . . . . : 0.0.0.0
DNS Servers . . . . . . . . . . . : 10.174.30.244
10.11.230.3
NetBIOS over Tcpip. . . . . . . . : Disabled
Mobile Broadband adapter Mobile Broadband Connection:
Media State . . . . . . . . . . . : Media disconnected
Connection-specific DNS Suffix . :
Description . . . . . . . . . . . : HUAWEI Mobile Connect - Network Adapter
Physical Address. . . . . . . . . : 58-2C-80-13-92-63
DHCP Enabled. . . . . . . . . . . : No
Autoconfiguration Enabled . . . . : Yes
Wireless LAN adapter Wireless Network Connection:
Media State . . . . . . . . . . . : Media disconnected
Connection-specific DNS Suffix . :
Description . . . . . . . . . . . : Broadcom 4313GN 802.11b/g/n 1x1 Wi-Fi Ada
pter
Physical Address. . . . . . . . . : E0-06-E6-08-74-40
DHCP Enabled. . . . . . . . . . . : Yes
Autoconfiguration Enabled . . . . : Yes
Ethernet adapter Local Area Connection:
Media State . . . . . . . . . . . : Media disconnected
Connection-specific DNS Suffix . : asiapacific.hpqcorp.net
Description . . . . . . . . . . . : Realtek PCIe FE Family Controller
Physical Address. . . . . . . . . : A0-B3-CC-75-11-FB
DHCP Enabled. . . . . . . . . . . : Yes
Autoconfiguration Enabled . . . . : Yes
Ethernet adapter VMware Network Adapter VMnet1:
Connection-specific DNS Suffix . :
Description . . . . . . . . . . . : VMware Virtual Ethernet Adapter for VMnet
1
Physical Address. . . . . . . . . : 00-50-56-C0-00-01
DHCP Enabled. . . . . . . . . . . : No
Autoconfiguration Enabled . . . . : Yes
Link-local IPv6 Address . . . . . : fe80::718f:b5f7:765:e53f%2
5(Preferre
d)
IPv4 Address. . . . . . . . . . . : 192.168.171.1(Preferred)
Subnet Mask . . . . . . . . . . . : 255.255.255.0
Default Gateway . . . . . . . . . :
DHCPv6 IAID . . . . . . . . . . . : 419450966
DHCPv6 Client DUID. . . . . . . . : 00-01-00-01-17-22-F3-B4-A0
-B3-CC-75-
11-FB
DNS Servers . . . . . . . . . . . : fec0:0:0:ffff::1%1
fec0:0:0:ffff::2%1
fec0:0:0:ffff::3%1
NetBIOS over Tcpip. . . . . . . . : Enabled
Ethernet adapter VMware Network Adapter VMnet8:
Connection-specific DNS Suffix . :
Description . . . . . . . . . . . : VMware Virtual Ethernet Adapter for VMnet
8
Physical Address. . . . . . . . . : 00-50-56-C0-00-08
DHCP Enabled. . . . . . . . . . . : No
Autoconfiguration Enabled . . . . : Yes
Link-local IPv6 Address . . . . . : fe80::810a:8e17:9fc:5dde%4
1(Preferre
d)
IPv4 Address. . . . . . . . . . . : 192.168.200.1(Preferred)
Subnet Mask . . . . . . . . . . . : 255.255.255.0
Default Gateway . . . . . . . . . :
DHCPv6 IAID . . . . . . . . . . . : 687886422
DHCPv6 Client DUID. . . . . . . . : 00-01-00-01-17-22-F3-B4-A0
-B3-CC-75-
11-FB
DNS Servers . . . . . . . . . . . : fec0:0:0:ffff::1%1
fec0:0:0:ffff::2%1
fec0:0:0:ffff::3%1
NetBIOS over Tcpip. . . . . . . . : Enabled
Tunnel adapter isatap.{766FE2E0-064C-4F7C
-BA07-016E
BF7F4257}:
Media State . . . . . . . . . . . : Media disconnected
Connection-specific DNS Suffix . :
Description . . . . . . . . . . . : Microsoft ISATAP Adapter
Physical Address. . . . . . . . . : 00-00-00-00-00-00-00-E0
DHCP Enabled. . . . . . . . . . . : No
Autoconfiguration Enabled . . . . : Yes
Tunnel adapter isatap.{821A038A-C56C-43AF
-B119-2871
7850BCCF}:
Media State . . . . . . . . . . . : Media disconnected
Connection-specific DNS Suffix . :
Description . . . . . . . . . . . : Microsoft ISATAP Adapter #2
Physical Address. . . . . . . . . : 00-00-00-00-00-00-00-E0
DHCP Enabled. . . . . . . . . . . : No
Autoconfiguration Enabled . . . . : Yes
Tunnel adapter isatap.{846F8B08-AD3F-4BC2
-B4DE-1368
92C60993}:
Media State . . . . . . . . . . . : Media disconnected
Connection-specific DNS Suffix . :
Description . . . . . . . . . . . : Microsoft ISATAP Adapter #3
Physical Address. . . . . . . . . : 00-00-00-00-00-00-00-E0
DHCP Enabled. . . . . . . . . . . : No
Autoconfiguration Enabled . . . . : Yes
Tunnel adapter isatap.asiapacific.hpqcorp
.net:
Media State . . . . . . . . . . . : Media disconnected
Connection-specific DNS Suffix . :
Description . . . . . . . . . . . : Microsoft ISATAP Adapter #4
Physical Address. . . . . . . . . : 00-00-00-00-00-00-00-E0
DHCP Enabled. . . . . . . . . . . : No
Autoconfiguration Enabled . . . . : Yes
Tunnel adapter Teredo Tunneling Pseudo-Interface:
Connection-specific DNS Suffix . :
Description . . . . . . . . . . . : Teredo Tunneling Pseudo-Interface
Physical Address. . . . . . . . . : 00-00-00-00-00-00-00-E0
DHCP Enabled. . . . . . . . . . . : No
Autoconfiguration Enabled . . . . : Yes
IPv6 Address. . . . . . . . . . . : 2001:0:4137:9e76:10de:cd9:
f592:2d33(
Prefe
rred)
Link-local IPv6 Address . . . . . : fe80::10de:cd9:f592:2d33%1
7(Preferre
d)
Default Gateway . . . . . . . . . : ::
NetBIOS over Tcpip. . . . . . . . : Disabled
Tunnel adapter isatap.{74AA165C-4C81-4272
-91A9-1E5B
AD8046CD}:
Media State . . . . . . . . . . . : Media disconnected
Connection-specific DNS Suffix . :
Description . . . . . . . . . . . : Microsoft ISATAP Adapter #6
Physical Address. . . . . . . . . : 00-00-00-00-00-00-00-E0
DHCP Enabled. . . . . . . . . . . : No
Autoconfiguration Enabled . . . . : Yes
Tunnel adapter isatap.{E3F9118A-8EE4-4A75
-8EA2-2D94
B0737E76}:
Media State . . . . . . . . . . . : Media disconnected
Connection-specific DNS Suffix . :
Description . . . . . . . . . . . : Microsoft ISATAP Adapter #7
Physical Address. . . . . . . . . : 00-00-00-00-00-00-00-E0
DHCP Enabled. . . . . . . . . . . : No
Autoconfiguration Enabled . . . . : Yes
C:\Windows\System32>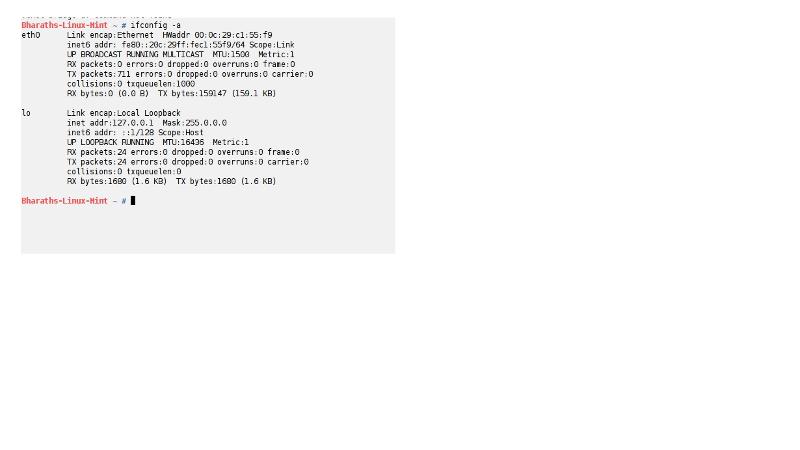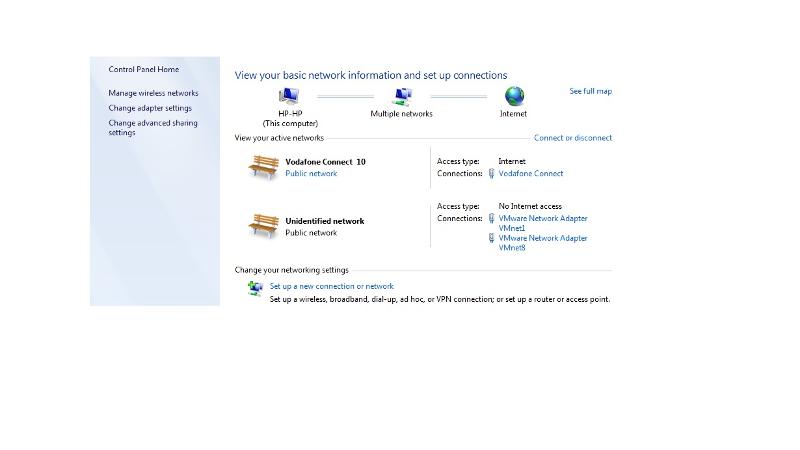 vm-network.jpg
vmnet0.jpg
vmnet1.jpg
vmnet2.jpg
change-adapter-settings.jpg