guys, do yall link the tables together in the relationship table like this? or do yall not use the relationships at all? i understand the concepts behind referential integrity and cascading deletes etc, but it just seems that it's more prone to unexpected things - or rather out of our manual control.
what do you guys usually do?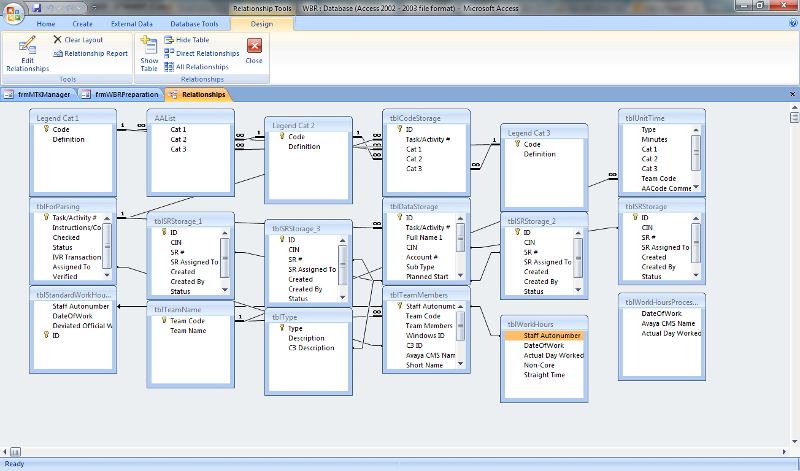 i deleted some records from my tblUnitTime which only has referential integrity and now it seems like my database is completely screwed. sigh..... or rather the queries are just now running now or take like a million years - when it's suppose to take shorter time cause there are less things to refer to now right? i have no idea. sigh... i'm screwed again.