I am trying to update my Table2 Device column, with the values from Table1 Device Column. ID column is unique ID.
My tables look like this...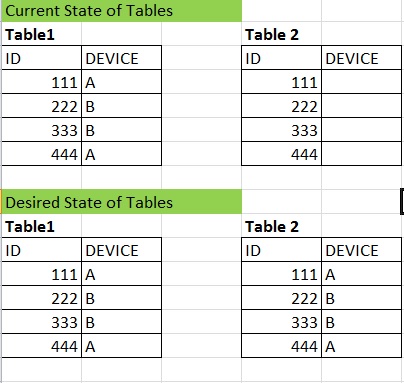 My update statement is this:
Update Table2
Set Table2.DEVICE =
(Select Table1.DEVICE From Table1
WHERE Table1.ID = Table2.ID)
Seems pretty straightforward, yet NO ROWS are updating.
Any pointers would be awesome :-)