Hello all:
I'm trying to figure out how to create 3 VLANs and which VTP mode should I choose for this implementation.
Should I do VTP Pruning or Transparent? Or Server for the Core Switch?
I will accept expert suggestions.
At the end what I'm trying to achieve is to have a smooth VLAN implementation/configurati
on and a healthy network.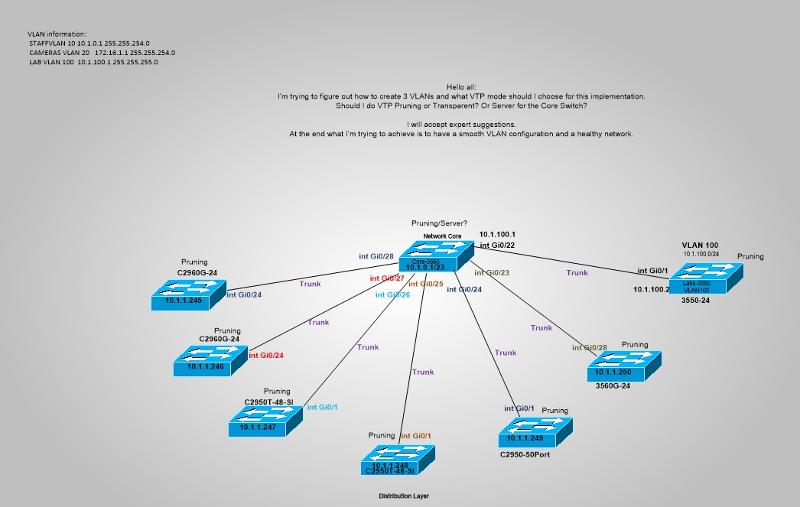 Thanks in advance.