Hello Experts
I am running SQL2005 SP3 on a Windows 2008 SP2 64Bit and I am getting very high memory issues. The server has been allocated 12GB of memory and it is using 98% of that constantly.
I am not a SQL expert so I need some hand holding to troubleshoot this. I have looked at task manager and I have attached the screenshots for that.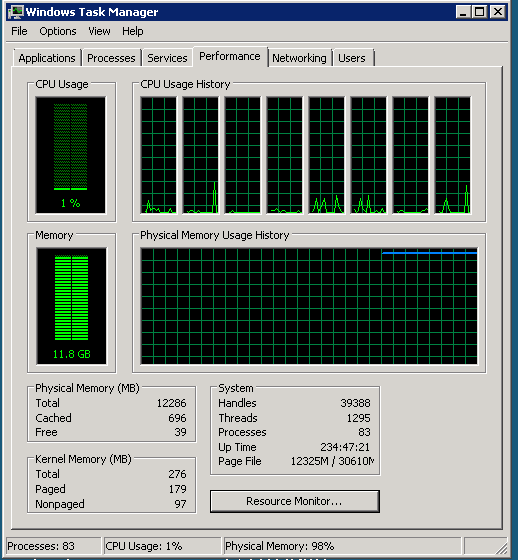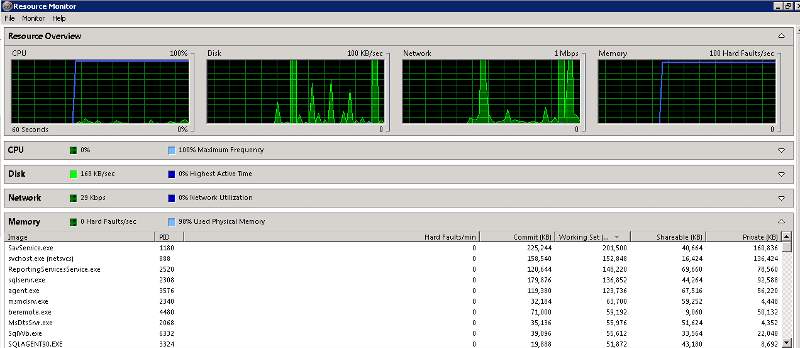 Is there anything I can do to get this under control?