Hi All,
I've been asked to setup a vLAN for one of our Virtual Servers. I followed this guide;
To configure a VLAN on the portgroup using the VMware Infrastructure/vSphere Client:
1. Click the ESXi/ESX host.
2. Click the Configuration tab.
3. Click the Networking link.
4. Click Properties.
5. Click the virtual switch / portgroups in the Ports tab and click Edit.
6. Click the General tab.
7. Assign a VLAN number in VLAN ID (optional).
8. Click the NIC Teaming tab.
9. From the Load Balancing dropdown, choose Route based on originating virtual port ID.
10. Verify that there is at least one network adapter listed under Active Adapters.
11. Verify the VST configuration using the ping command to confirm the connection between the ESXi/ESX host and the gateway interfaces and another host on the same VLAN.

I've done steps 1-10 (dont know how to do 11), but I'm unable to ping the server on my new vLAN.
Here are the settings and I does say it's seen vLAN 2, but its not working.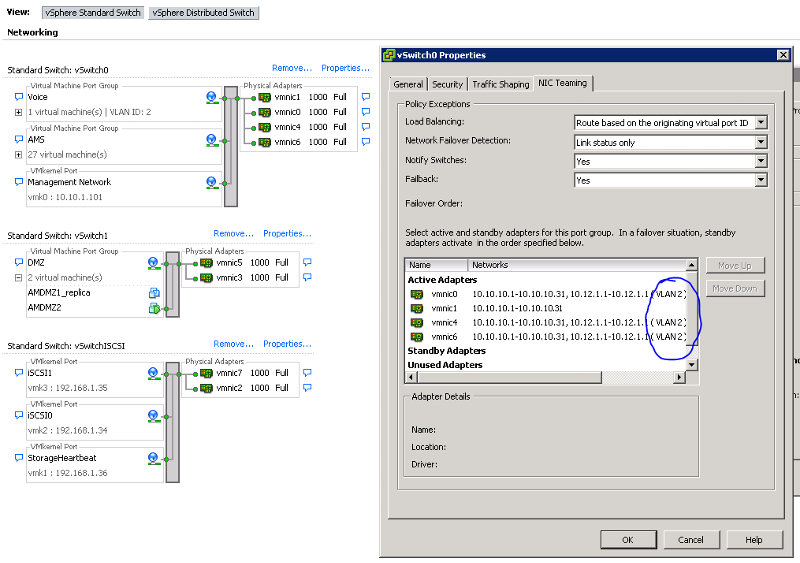 Any ideas on what i can check or should change?
many thanks