Hi Excel Macro Experts,
I need a macro or formula that will grab the last number from a column that is the same and export it to a new spreadsheet/workbook.
Here is what the workbook looks like inside: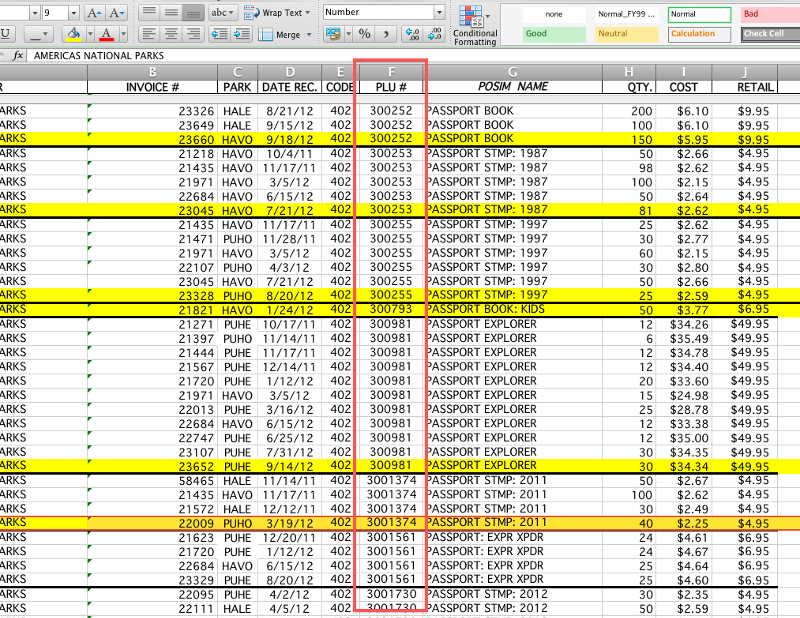 I have highlighted the rows that need to be copied to a new sheet. Notice how Column F has numbers in it which are the same. What I need the macro/formula to do is export the last set from the series and copy it to a new sheet.
I have attached the workbook to this question. Thank you so much.
Example.xlsx