Good evening experts,
I am in a bit of a pickle. I know the cardinal rule of hard drives is that they all eventually crash. Well, I disregarded this axiom and viola , my drive crashed . It is a 1 TB Western Digital Drive that was working not 6 hours ago. Then for some reason it simply stopped working.
This is the error I get when I install the drive internally or mount it externally: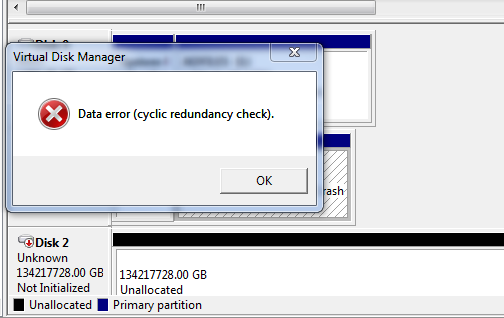 I don't want to lose the data on the drive, but I wont spend a couple of grand sending it
to data recovery specialist. Is there a toolset out there that I can create my on clean room and perform my own forensics recovery. Although the data is important , I cant afford those data recovery specialist. Helppppp!!!!