Hello Experts,
I have a worksheet, that I need to control if the user should be entering a value into a cell.
See image...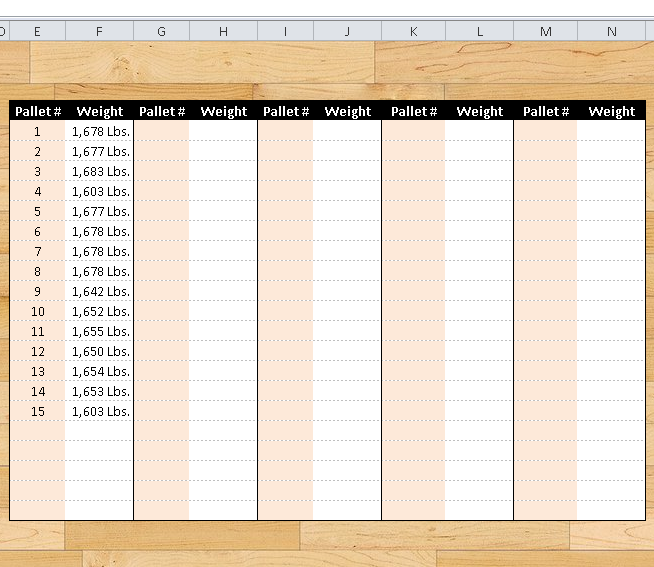 The weight columns, are the ONLY columns the user is allowed to type but ONLY IF there is a pallet # to the left.
Is it possible to reject a weight, if there's no pallet listed?
Thank you in advance for your help!
~ Geekamo