Well I setup a new WSUS server and configured it as a downstream of another server.
It rebooted
However when I go into the console, I see nothing.
Am I supposed to see a mirror of the upstream server?
When I open the WSUS console within the upstream server, and click "Downstream Servers" on the left, I can see the server that I setup, so I'm not sure what else is missing here...
Downstream server: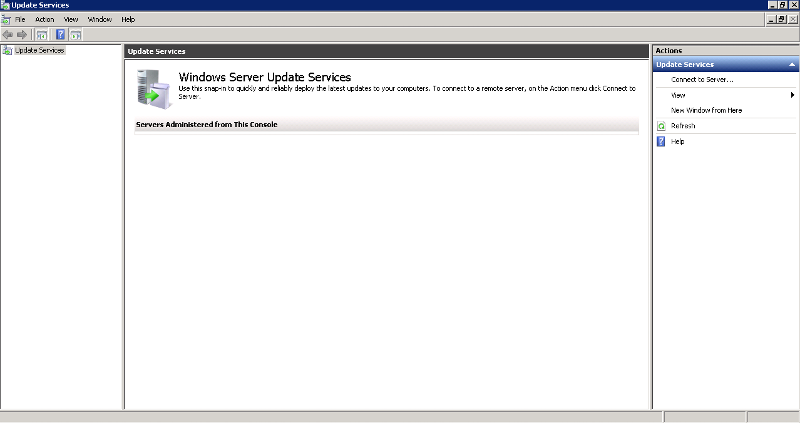 In the downstream server, I also tried clicking "Connect to Server..." and put in the upstream server name, but it comes back with "Cannot connect to '[servername]'. The server may be using another port or different Secure Sockets Layer setting."