Having restore failure issues on Server 2008.
Have previously restored fine on this hardware to new drives in on-board RAID, but on this occasion I'm having failures at the end of the process.
Error received is 80070003.
I've replaced both hard drives & can boot from the installation DVD, begin restoring from a USB drive which restores c dive followed by D drive, then says finishing up before returning the error shown below.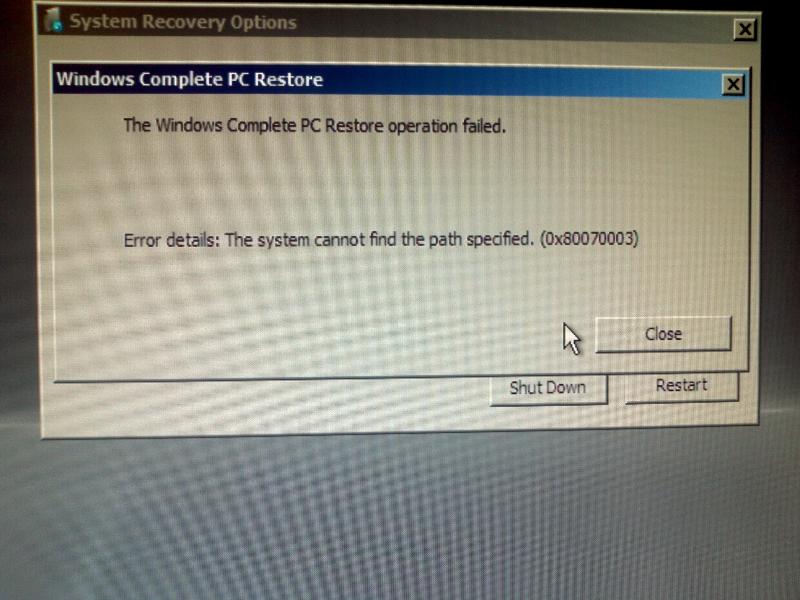 Upon attempting to reboot I receive an error stating that the registry file is missing.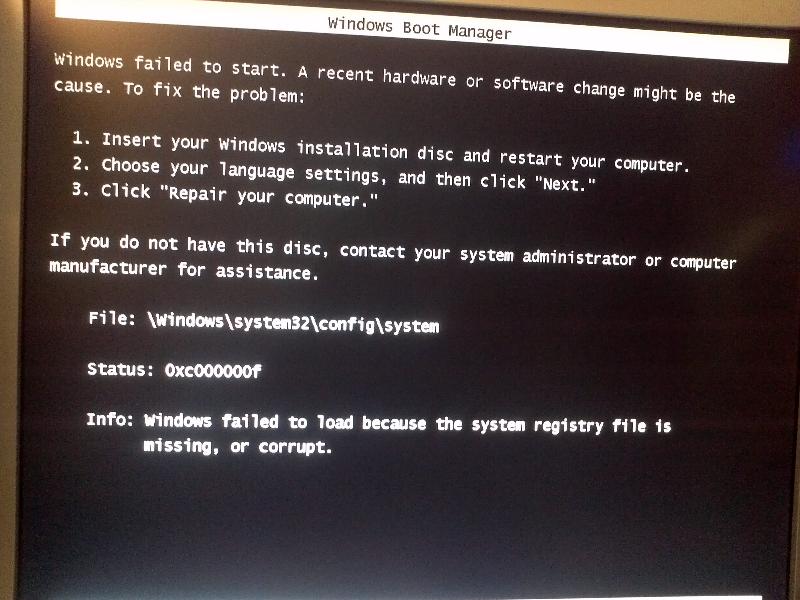 I've successfully performed this operation previously on 2 occasions on this system with no issues.
Please Help