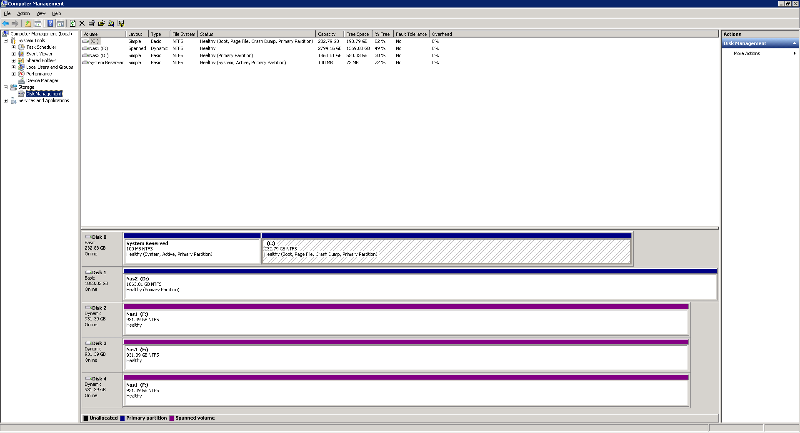 Hi All
I have a nas box running Server 2008 R2. On there I have :
1 ) 250Gb OS Hard Drive
2) 2Tb Hard Drive
3) 3 x 1 TB Drives configured with Windows Raid to make 1 x 3TB Drive.
See Attached screenshot for clarification
My question is : I want to trash the 2008 R2 and install 2012 fresh. What will happen to my 2 nas drives ?
What is the recommended way to preserve them so that they are availalbe in 2012. I have too much valuable info on these drives to loose.
Please advise.