Hmm, I'm having similar problems and eventually what happens is this: "There is a problem accessing z:\sharename" Make sure you are connected to the network and try again.
Basically transferring 3 different ISO files which are a few GB each to a file server. The transfer starts out fast, eventually comes to a complete crawl and eventually shows the error noted above. I have an Intel I210 NIC and just updated the drivers to the latest available which is May of 2013.
The problem still occurs.
It seems like it's a one way thing. When I send a large file to the file server it fails but I can transfer from the file server to my computer.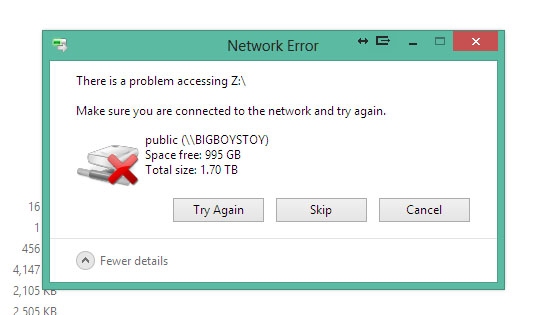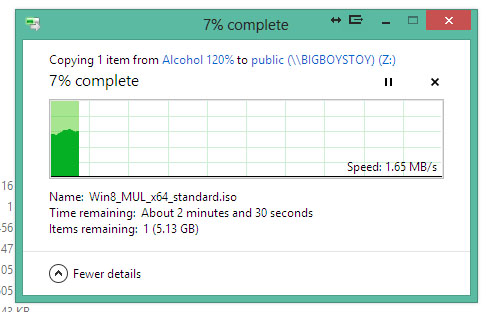 The only other weird thing is that it looks like the actual file goes through and completes the transfer.