hey guys, i've got this table called CodeDefinition and i'm trying to link it to this other table called CodeStorage. CodeDefinition has a compsite primary key and here's what i see in the Indexes window.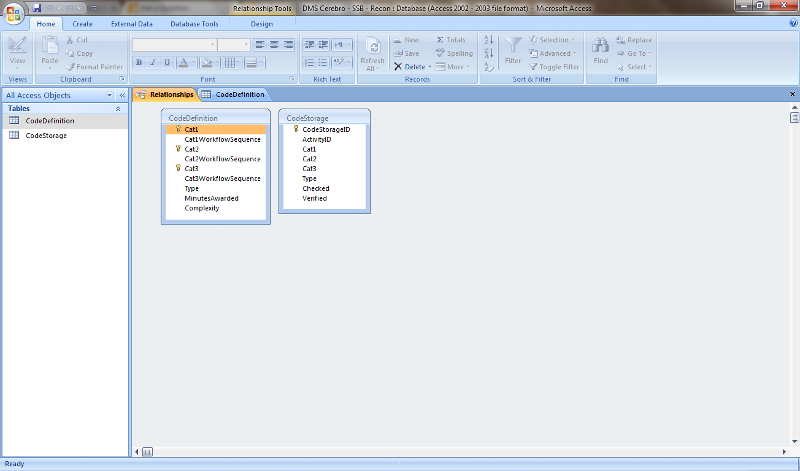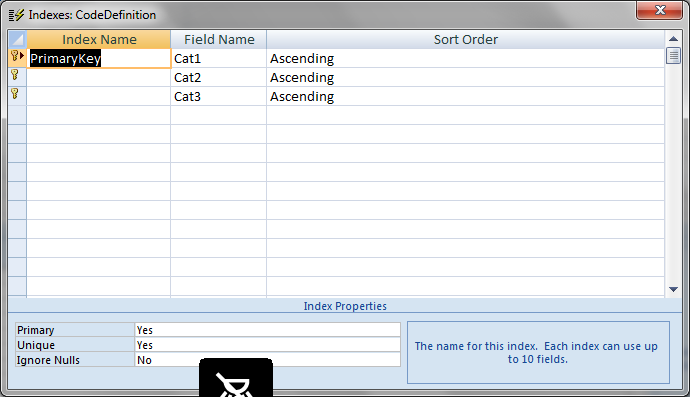 in the index window it clearly states the the index is unique. however when i try to join the relationship from CodeDefintion.Cat1 to CodeStorage.Cat1, this is the error message i get.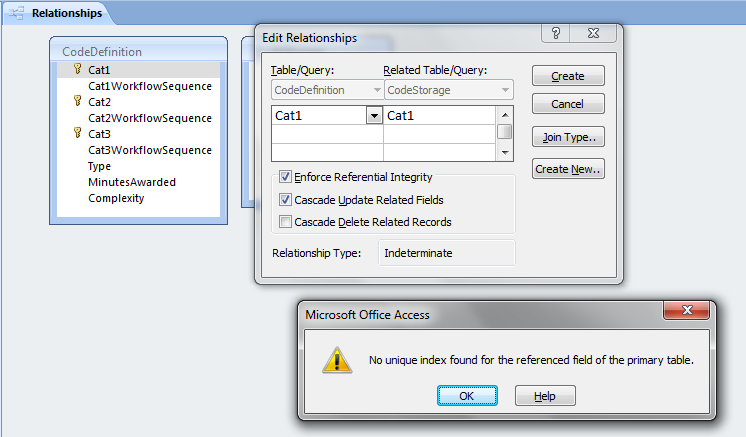 so i go look at the field properties of the table and here's what i see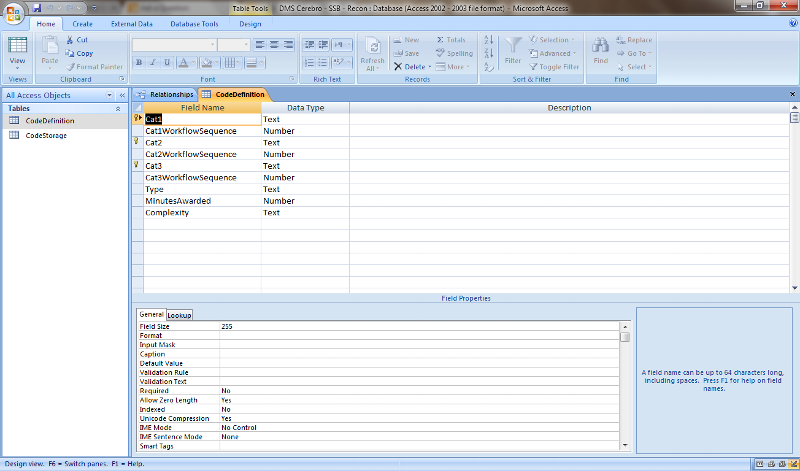 i think it's strange cause the indexes window says that the indexes are all Unique but the field properties says it's not even indexed.
1) why is there a difference between indexes window and field properties
2) how do i fix this?
if i go to the field properties and change the index field from no to yes (no duplicates) then an extra index is added to the table as per the below picture and i can form a relationship. is this the right way to solve it? i think the main problem is how come the indexes window shows a index for the primary key but the field properties doesn't show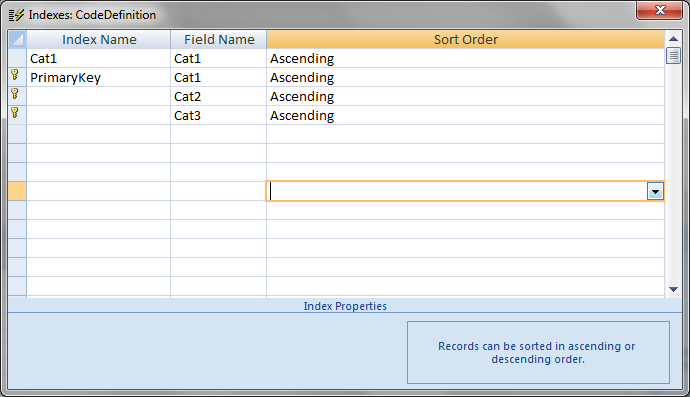 3) guys an additional question is - i guess i'm trying to join 2 tables using a composite primary key. it is made up of Cat1, Cat2 and Cat3. what is the right way to join tables using a composite primary key?