As seen in the box directly below, I have no symbol paths defined. As a result, break points do not get hit - see the second picture below: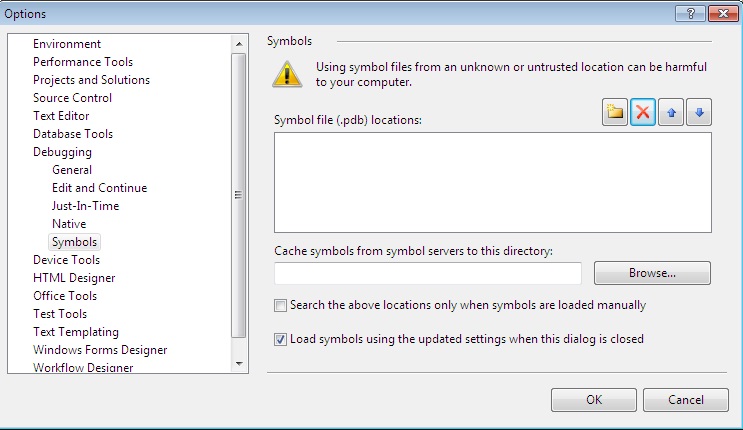 What can be done to resolve this problem? If I go to the menu item - 'Debug\Window\' there is no Module submenu item. Therefore, I can not use the module option to automatically load the symbols.
The following msdn article talks about how easy symbol loading can be when in actuality, it is anything but straight forward!
http://msdn.microsoft.com/en-us/library/vstudio/ms241613.aspx#BKMK_Find_and_load_symbols_while_debugging
Thanks for the help!