I originally post this question and someone provided assistance with an example. I tried adding another column without much success.
Originally this is my data:

This was my intended output: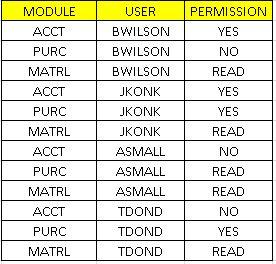 The provided code works, but what if I want to add in another column? I played around without much luck. Would like some help in re-modifying the existing VBA to also look at Type in Column A.
Original code need help with:
Sub Flatten()





    Dim LastR As Long, LastC As Long




    Dim arr As Variant




    Dim RCounter As Long, CCounter As Long




    Dim DestArr() As Variant




    Dim DestRow As Long




    Dim wb As Workbook




    




    With ThisWorkbook.Worksheets("Sheet4") 'rename as needed




        LastR = .Cells(.Rows.Count, "b").End(xlUp).Row




        LastC = .Cells(1, .Columns.Count).End(xlToLeft).Column




        arr = .Range(.Cells(1, "b"), .Cells(LastR, LastC)).Value




    End With





    ReDim DestArr(1 To (LastR - 1) * (LastC - 2), 1 To 3) As Variant




    




    For CCounter = 2 To (LastC - 1)




        For RCounter = 2 To LastR




            DestRow = DestRow + 1




            DestArr(DestRow, 1) = arr(RCounter, 1)




            DestArr(DestRow, 2) = arr(1, CCounter)




            DestArr(DestRow, 3) = arr(RCounter, CCounter)




        Next




    Next




    




    Set wb = Workbooks.Add




    




    [a1:c1] = Array("Module", "User", "Permission")




    [a2].Resize(UBound(DestArr, 1), UBound(DestArr, 2)).Value = DestArr




    




    wb.SaveAs "c:\Test\Foo.xls", xlExcel12




    wb.Close




    




End Sub