I recently began utilizing a Database Availability Group within my Exchange 2010 Mailbox servers. However, when I attempt to create a new mailbox database, I receive this message: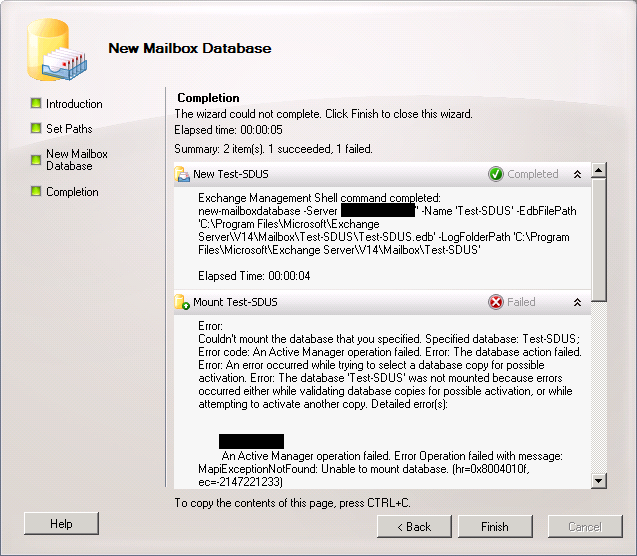 I can see the database appear correctly FROM the mailbox server, where the database was created. However, when checking any other member of the DAG, I see a strange name. Here's what I see:
Database name, on the originating DAG server: "Test-SDUS"
Database name, on any other DAG member: "Mailbox Database 0085334295"
Let me know if you need any more info!
Best,
J