I need to create a Windows Form app that looks like the one below except the tabs need to be at the top. The Form in the picture below is from a Delphi project.
How should I create the six tabs along with the menu items at the top? Is there a preferred order? How would I go about matching the layout I was given in this picture: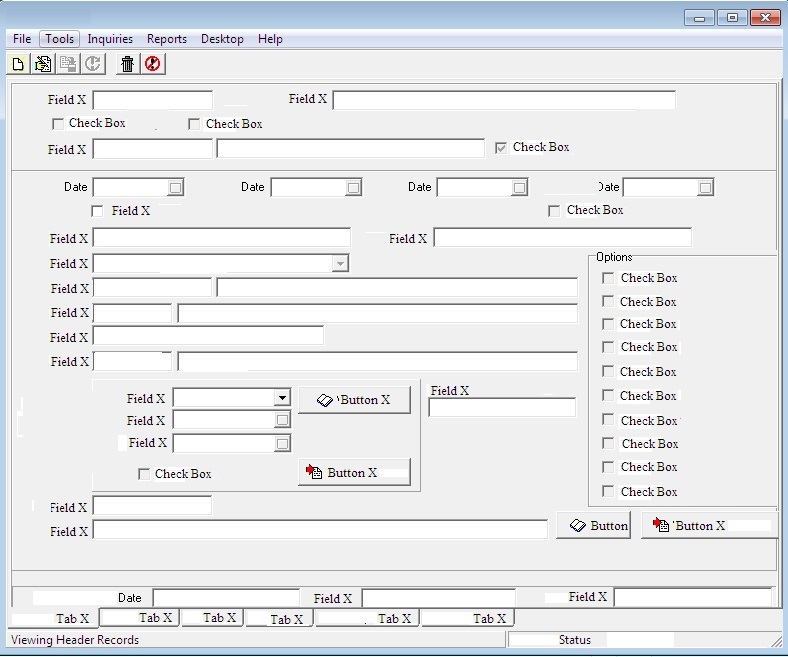 I'm guessing this would be a fairly easy task to any seasoned Form developer. What then must I do to ...
Thanks, John