Hi,
I've got an issue with Visual Studio 2012 with Update 2.
Whenever I scroll code using the scrollbars or mouse wheel, the screen has a redraw issue where half the code (the right hand side) stays in place, and only the left hand side redraws.
It ends up looking like the screenshot attached. I've tried reinstalling. Ive tried disabling hardware acceleration.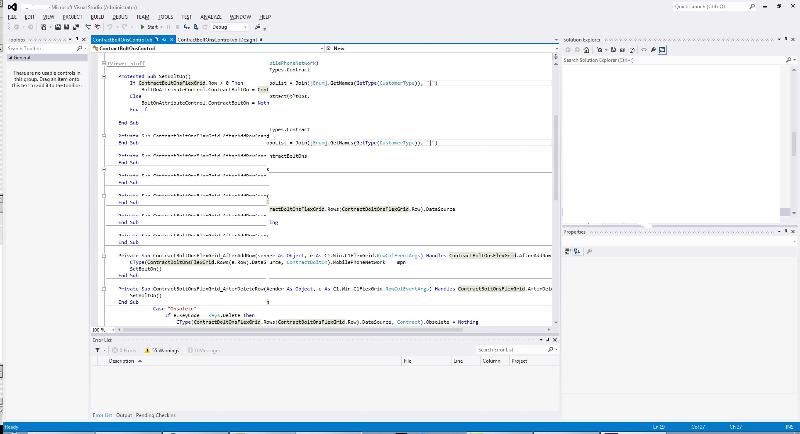 Any ideas how I could resolve this? Its really holding me back.
Many thanks
Dan