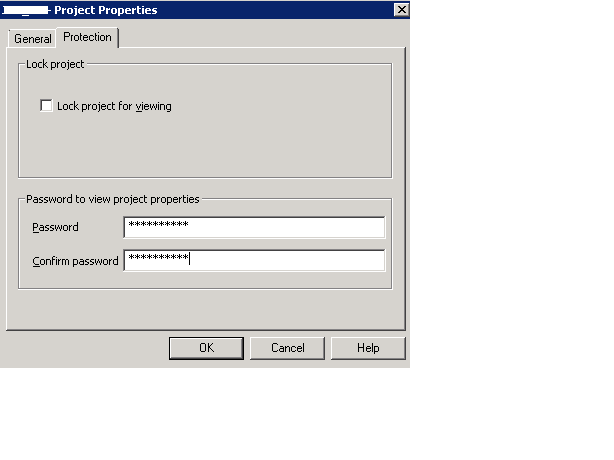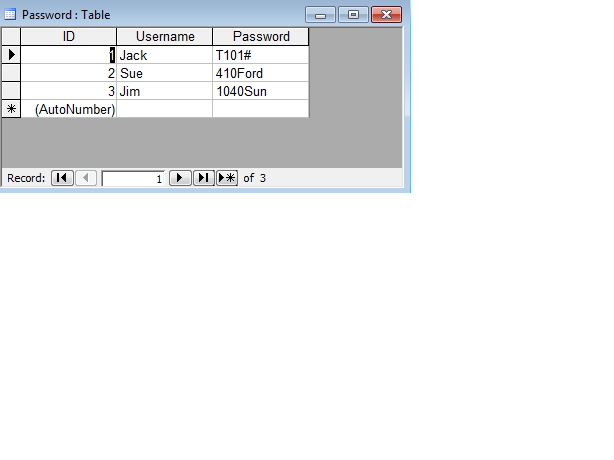 Hi,
I have access database where I maintain a list of username and password in the Password table (shown above).
To protect it from user's view, I made "password" table hidden object and in the Startup, I un-checked "Display Database Window" so that users can't see actual tables and forms ... etc unless they hold down "Shift" key when running the database.
Is there a way that I can assign a password to this table so that if anyone wants to open it, they have to know the password? Kind of like assigning a password to your VB code (shown above).