Hi,
We have BB Enterprise Server Express 5.0.2 on Windows Server 2003 R2 SP2 (32-bit)
After upgrading to BB server express 5.0.4 the setup has removed several services such as the Dispatcher service which opens port 3200 for the BB server to communicate , I tried running setup again as the 1st setup needed to remove the old (5.0.2) enterprise express installation in order to install the upgraded one but even when running the setup again the services do not appear and I am unable to get the BB server running again.
what am I missing here?
following image are the services after the installation of 5.0.4 (dispatcher and other services are missing!)

below image is what the setup of 5.0.4 gives me: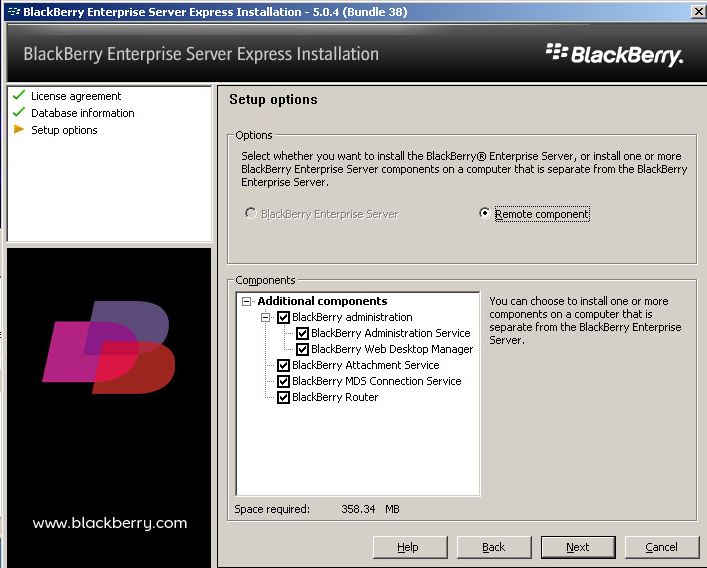 it's as if it skips the main installation and treats this server as a remote and not local BB server, therefor only installs remote roles on it ...
This is BB for Exchange 2010 SP1 (soon to be SP3) .
Thanks.