Hi All
On this page
http://www.petenetlive.com/KB/Article/0000828.htm
Above the table I have /tr> displaying?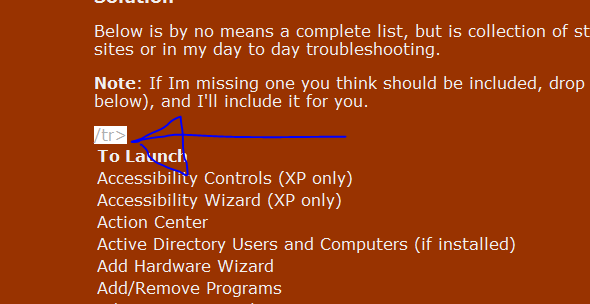 Where is that coming from! Firebug shows me it in the code, but it's
not
in the code for the page, I can see it's a broken end of table row tag but I cant find it?
Anyone see where it is coming from?