Hi
I'm using SharePoint Online as part of Microsoft's Office 365 (Plan E3) system.
We are integrating an InfoPath form so that users can fill out for resource requests. I have the form working perfectly. I have setup a "Submit" button on the form which sends the request to a shared mailbox that can then be accessed by the relevant resource creation team.
What I would like to do is CC in the the person that has submitted the request. Using InfoPath I have added the expression :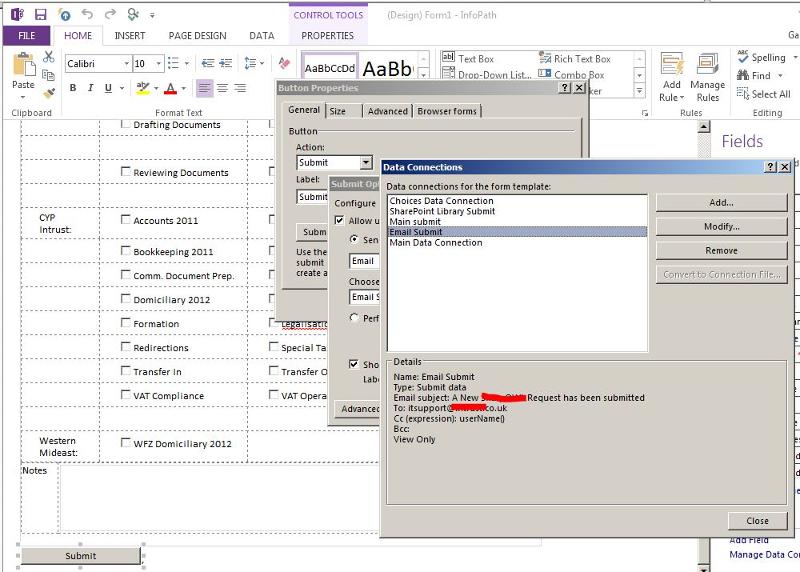 and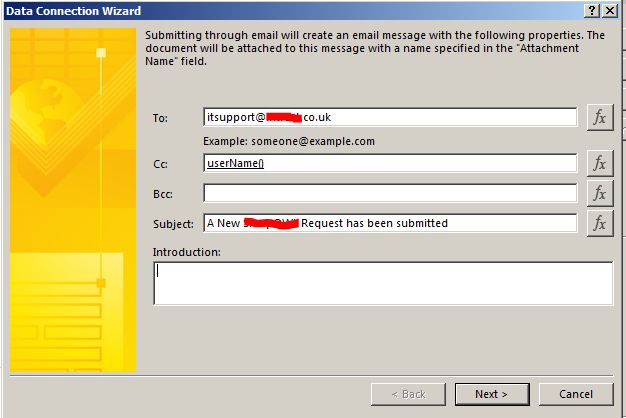 When I click the submit button on the form, the email comes through: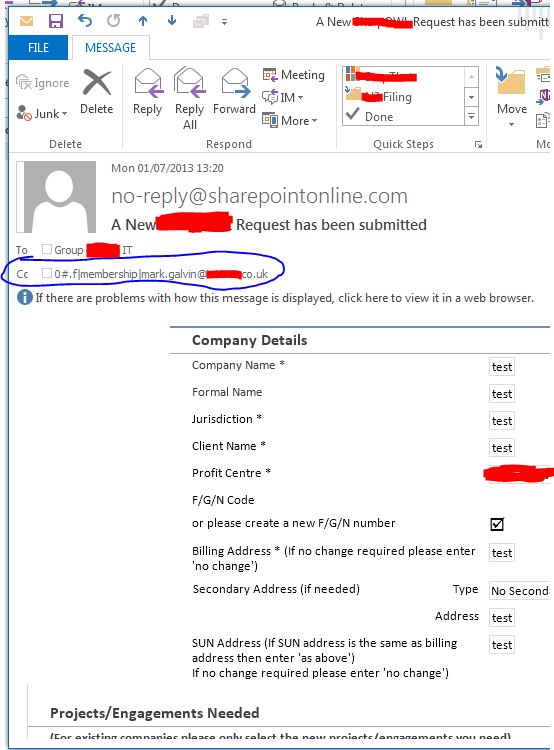 But as you can see the address that has been entered into the CC field is in a strange (none SMTP) format and the user that submits the form doesn't get an email.
Any ideas folks?
Thanks
Mark