I have never been able to do this with any XenDesktop version. I am now trying to setup XenDesktop 7 and would like to get it working. I think the problem is my lack of understanding as to the VMware SDK.
I setup a Windows 2012 server and installed the new XenDesktop package. I am now going through the configuration and I have always gotten stuck at connecting to VMware vSphere. See screenshot.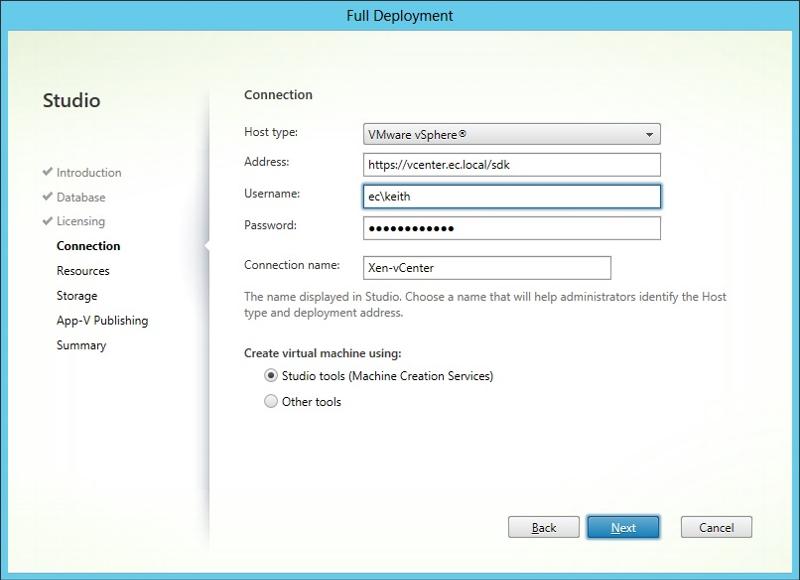 I am using
https://vcenter.ec.local/sdk
as the URL. When I do this I get the certificate error. I know how to fix the certificate error, but in this case I can't install the certificate because it comes up with HTTP 404 Not Found. My guess is
https://vcenter.ec.local/sdk
needs to be a working webpage, but what do I need to setup on the VMware side in order for
https://vcenter.ec.local/sdk
to work? I've read about the vSphere Management SDK package, but I have no clue how to install it. That seems to be for developers to make their own stuff. I haven't found any information on how to prep VMware other than installing the certificate and assigning the correct Roles for the account being used to connect. I am currently using an Administrator account on vCenter, so I don't think permissions is going to be an issue.