Hello. I have 4 existing DC's in the forest, at server 2003 functional level. All other DC's are either Server 2003 or Server 2008. I am wanting to decommission the 2003's and move them to 2012's so that we can work towards a higher functional level. First things first, I build a server 2012 instance, disable firewall, run updates, and add the role.
First attempt: It fails. Turns out joining the domain did not create itself a computer account in AD like normal. No problem. Remove/re-add from domain and make sure computer account is present and in the 'Domain Controllers' group.
Second attempt: It seemingly succeeds and reboots. I have confirmed that the forest & domain were prepped and at the proper level. However, It is not showing up as an available controller in ADUC and has all sorts of errors. It says I need to promote, but there is an error:

I cannot continue. The DNS portion comes up with access denied. If I open up ADUC and manually point it at the server, it does show data. So I know the initial replication succeeded. The Best Practices Analyzer has 68 errors: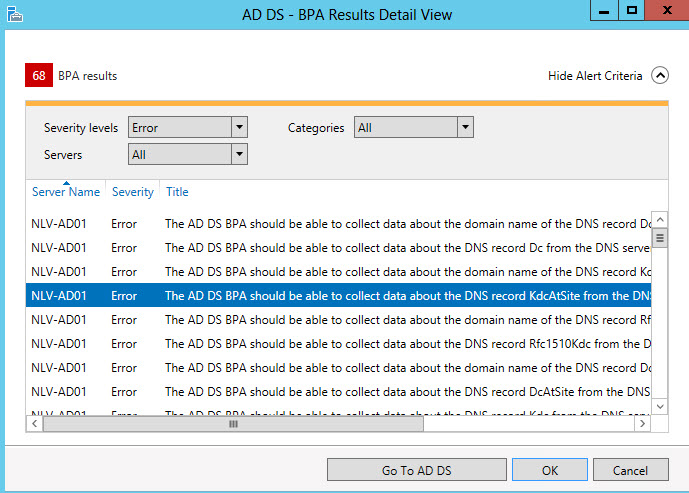 My install seems completely hosed... where should I turn next? I could just re-format... but then i'm guessing this partially completed AD server is "stuck" somewhere in AD. I have attempted a demotion, which fails with access denied. I have not tried the 'Force' option yet.
Good times with Microsoft...