Good evening experts,
this is probably going to be an easy one, but is there a simply way to get ride of user account left over folders when I delete them. Let me explain with visuals, because a picture is worth a thousand words. Here is my scenario:
Here is a hypothetical member user list: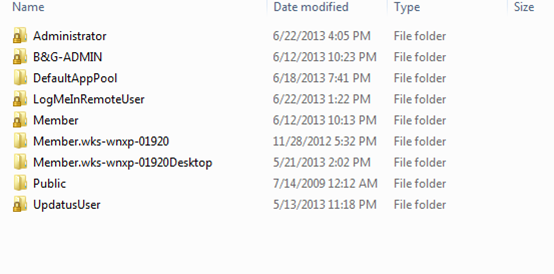 Here is where I go to delete accounts: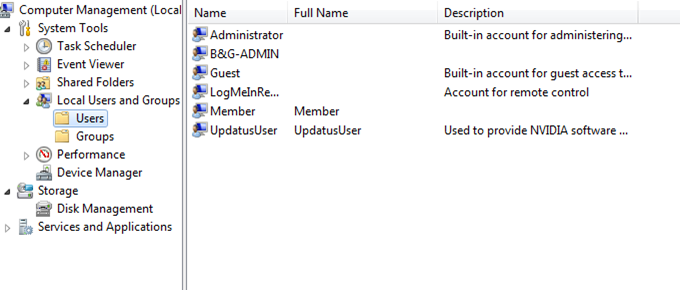 Here is where I go to take care of any residual leftovers: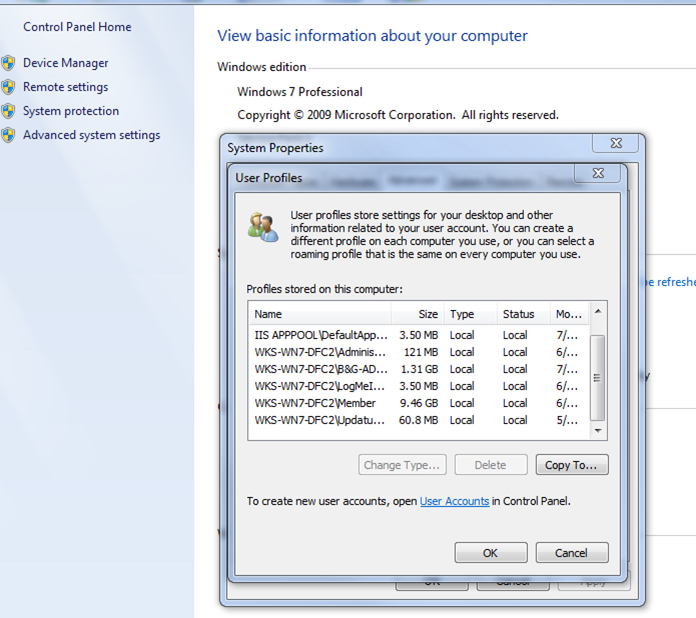 I would like to get rid of the unwanted accounts that put periods after the account and stay there. I can enumerate all of the users on all my machines using primal scripts and I can tell you this condition exist on most of my machines, so when I am coding, I have to do a case statement to take into consideration:
I don't want to have to go into safemode to delete the folders, but I am willing to do a reboot if there is some process or software that will delete those folders and any subfolders along with the files.
Your help is appreciated.