hey guys,
could yall help me check this out.
i'm developing a new database and have tried to adhere to OOP and best practices refactoring etc. i'm using matthewspatrick's dconcat function in my project as well - i suspect that that could be throwing a runtime 3420 error.
if you go into my database,
1) open the form called CodeList
2) double click on the minutes awarded
3) when the inputbox come up just hit the Esc key on the keyboard
4) repeat steps 2) and 3) a few times - usually twice is enough to throw the error
i'm not sure why this error is happening. my code doesn't even touch any recordsets at all if i hit Esc, but the error is clearly related to the showing of the records - that's why i'm suspecting the DConcat function.
could yall help me out pretty please? thanks guys!! = ))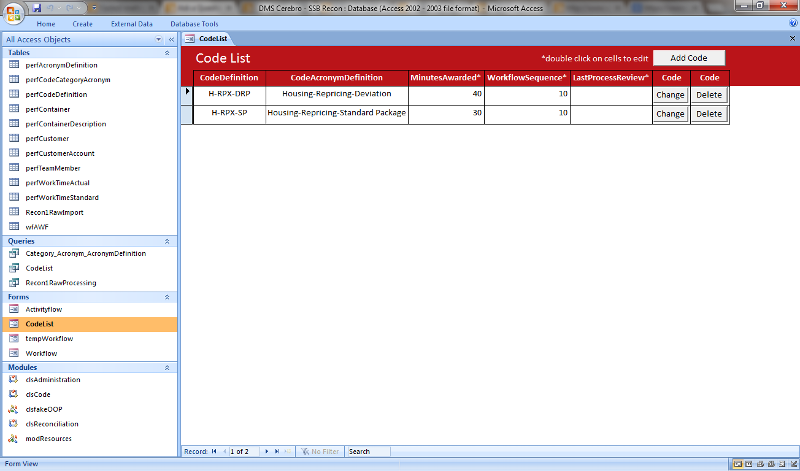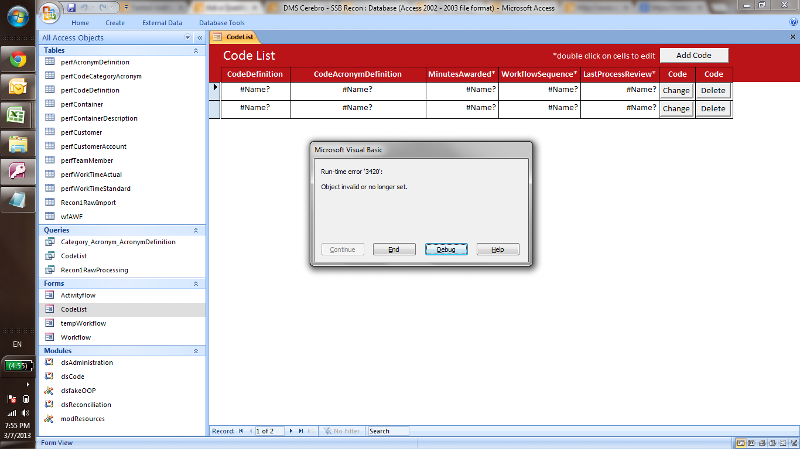 DMS-Cerebro---SSB-Recon.mdb