Hello,
In Windows 7, how do you completely—but reversibly*—isolate a PC from all internet and /or network signals
without
:
    • turning off the computer
    • disconnecting the ethernet cord
    • disabling the modem or router
    • discontinuing payments on your ISP bill
    • utilizing any other physical methods
I got to the point shown in the following screenshot but wasn't sure where to go from there.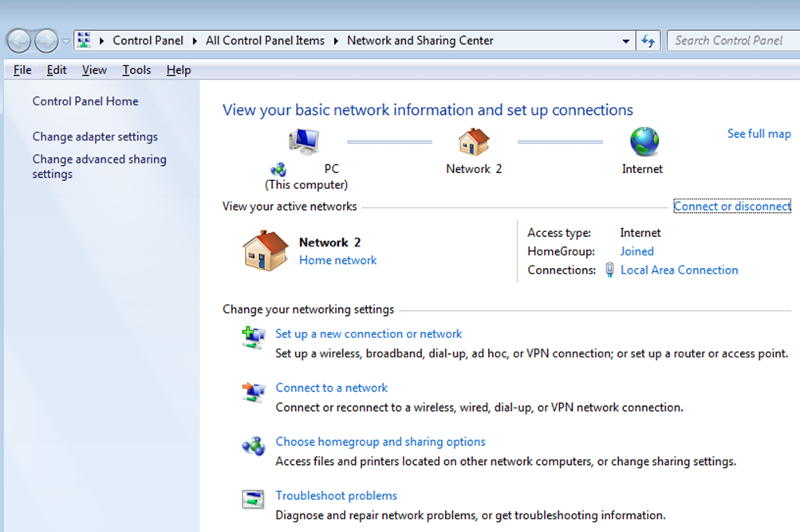 I even clicked where it says "Connect or disconnect"—which I thought offered the very real possibility of disconnecting (Wouldn't you?)—but all it did is popped up a ...uh... a "pop-up" above my Taskbar tray which gave me the ability to refresh my connection and also link back to where I already was. (Boy, that would give the Excel circular-reference police a heyday!)
And by the way, I'm referring to being isolated from both
wireless and wired signals
.
Thanks
* i.e. disconnect then reconnect without having to change any connections or reboot
PS  Apologies for the attempted levity. It's late.  :P