I'm struggling with a print setting for my HP Laserjet 5200dtn. It's configured as a network shared printer and users are complaining that the printer prints duplex by default when it shows simplex.
When I go into the print driver preferences, the "Factory Defaults" show up as simplex but when I change the settings and change it back to Factory Defaults it changes to duplex.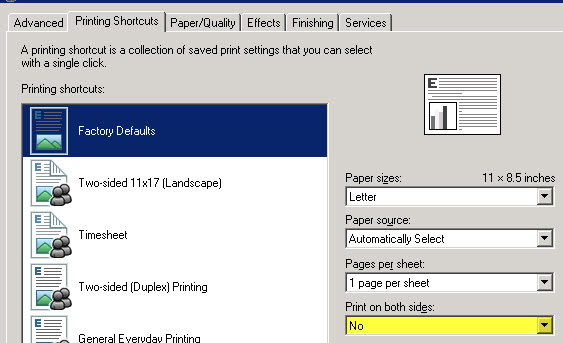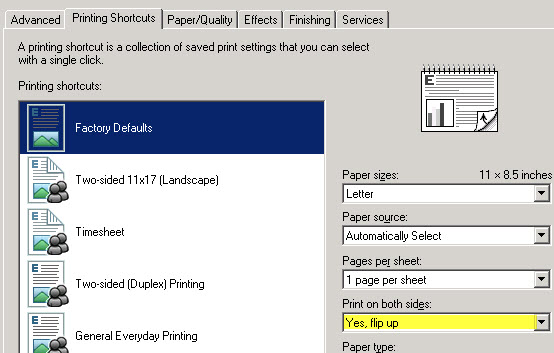 ANY IDEAS on how I can have the "Factory Defaults" print simplex?