I have the following setup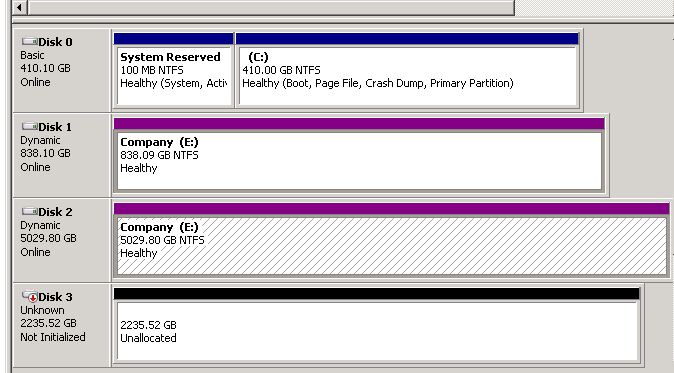 I want to extend E and add the Disk 3 unallocated space.
The question is: Do I run the expansion wizard from Disk 1 or Disk 2?
Logically I think it should be from Disk 1 which was the original partition. Disk 2 is the original expansion of disk 1.
Any advise would be appreciated.