Hi all,
One of our clients is experiencing a problem with blackberry's MDS BES. When IE is opened with proxy settings enabled blackberrys MDS page appears and won't let your browse any other pages unless the proxy settings are disabled.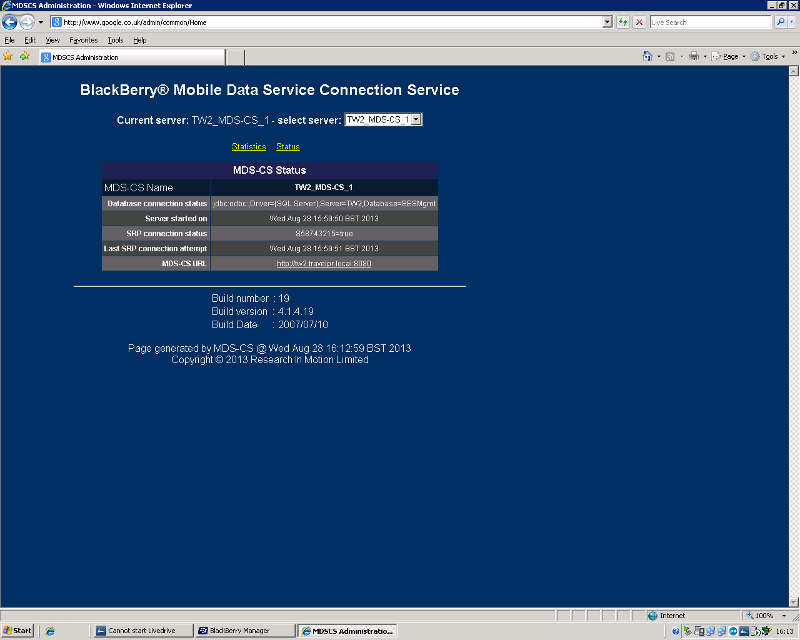 When MDS service is stopped then IE runs fine with proxy settings enabled
we have tried restarting all interent services and MDS but have had no luck.