I am working with a user on a brand new Windows 8 PC running Sage BusinessWorks 2013.
If I she goes to the General Ledger (GL) -> Reports -> Income Statements -> Date range and try to either print or preview a report (using any date range), she gets the following error:
"Overflow while converting variant of type (Double) into type (Currency)."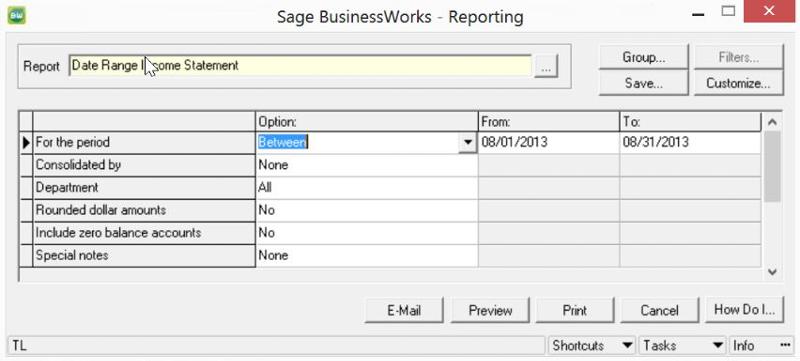 If I change "Rounded dollar amounts" to Yes, then the above error shows Int64 instead of Double.
All other reports seem to run OK.