Hello All,
I have a list as seen below.  I need to add up the "Projected Amount" column but I don't want to add up duplicates.  I just need to add the value once for each "Program Name".  When it comes to CAML query, there is no 'DISTINCT' keyword to use to get distinct "Program Name" as in my example.
So, using the example below, I would be adding as follows:
3080+300371+1090210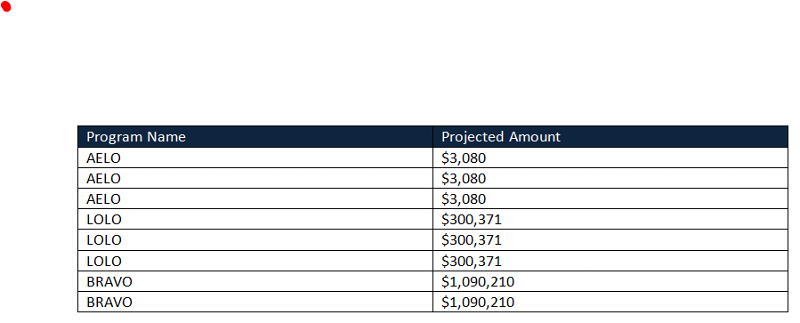 My list has about 80,000+ items with duplicates throughout.