Good day everyone,
I'm installing Lync server 2013 and got to the point of publishing my topology.
Unfortunately, I got an error massage: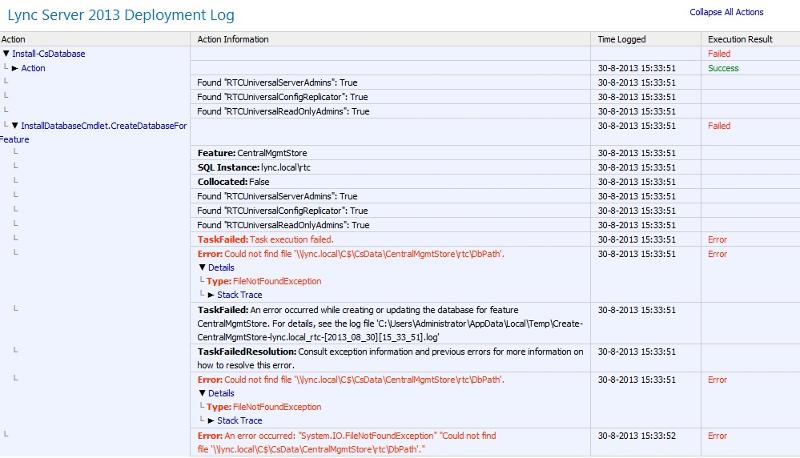 I was searching for a solution on google.
This is what I found and tried:
I searched for my SQL database and looked if there were any databases for Lync created. There weren't any so I didn't have to delete them and reinstall.
I also looked at the share location. This is configured as: servername\FQDN\lyncshare.
So that should also work correctly: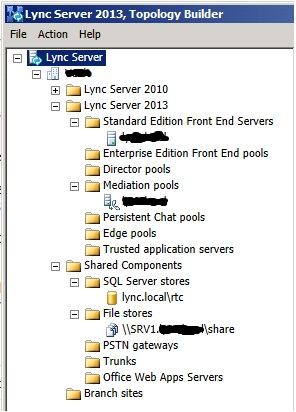 Please could someone help me?