I have Mac laptop that is using external wireless mouse. The mouse connects to the computer using small USB antenna.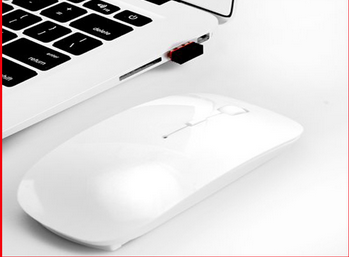 After period of inactivity, the mouse stops working, which is fixed by removing/reinserting the USB antenna. I assume the laptop is saving energy by turning off USB port after inactivity.
I would know how to turn off that powersaving in Windows, where there's Device Manager and USB port would have checkbox for that purpose; but I don't see anything like that in Mac. Is it possible? (assuming that my theory of why the mouse stops working is correct).